F (x) tec Pro 1 presented at MWC 2019: competition for BlackBerry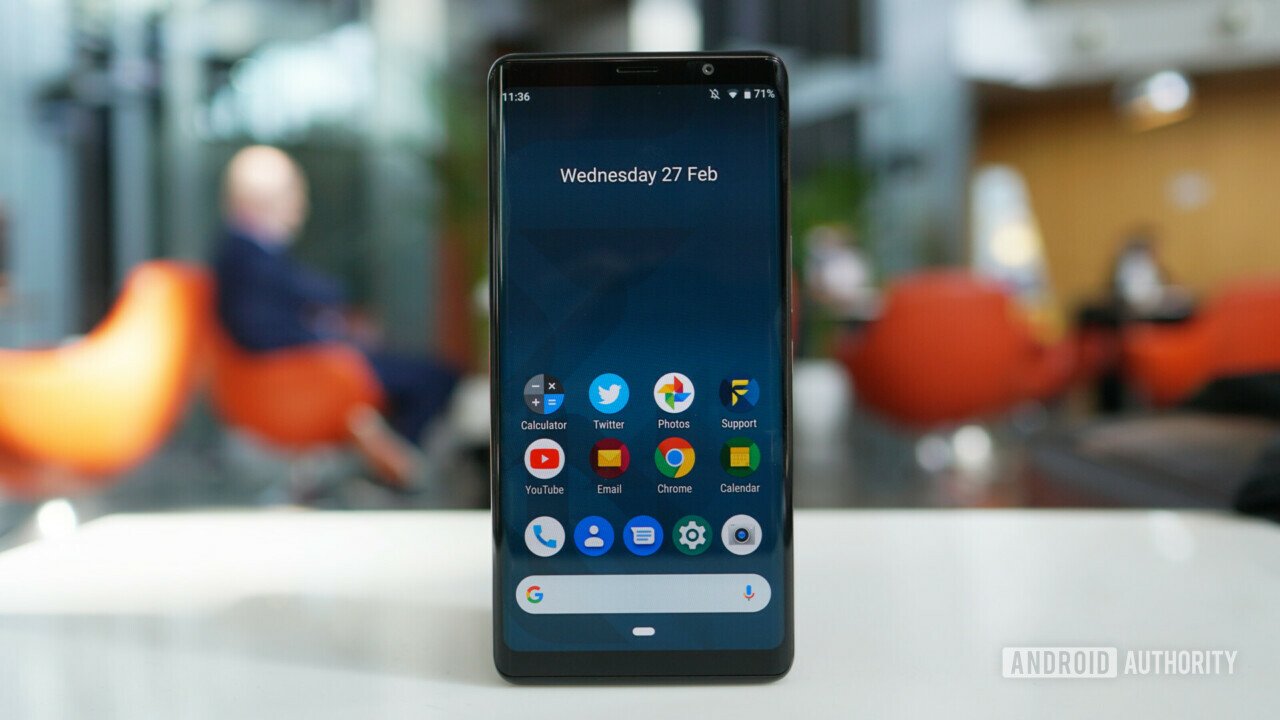 (Post picture: © 2019 Android Authority)
So far, BlackBerry was pretty much the only manufacturer to build a keyboard into smartphones. F (x) tec has also tried this with the F (x) tec Pro 1, which was presented at MWC 2019.
But where is this keyboard now? In contrast to the BlackBerry Key1 and Key2, this is not immediately visible. To bring out the keyboard, you have to slide up the part with the smartphone display to the right. Then this is angled slightly and the keyboard is exposed. The keyboard of the model at MWC 2019 had the QWERTY layout, where the Y key is located in the top row of letters instead of the Z key. I do not know whether a version with a QWERTY layout will also be available in stores.
All the connections you need
Due to the retractable keyboard, the Pro 1 had to be a bit thicker than other smartphones. But that has some advantages. F (x) tec was able to install a fingerprint sensor, stereo speakers, a USB-C connection with HDMI functionality and a jack plug.
The processor that does its job in the smartphone is the Snapdragon 835 from Qualcomm, which is now two generations old. This is supported by six gigabytes of RAM, 128 gigabytes of memory and a battery with a capacity of 3.200 milliampere hours. There is also almost pure Android 9 Pie. The AMOLED display is 5,99 inches tall and has FHD resolution. When the F (x) tec Pro 1 will be available from us in Austria, Germany and Switzerland has not yet been announced. From July you can buy the device at least on the manufacturer's website.
Recommendations for you