HomePod (2nd generation) introduced: The big Apple speaker is back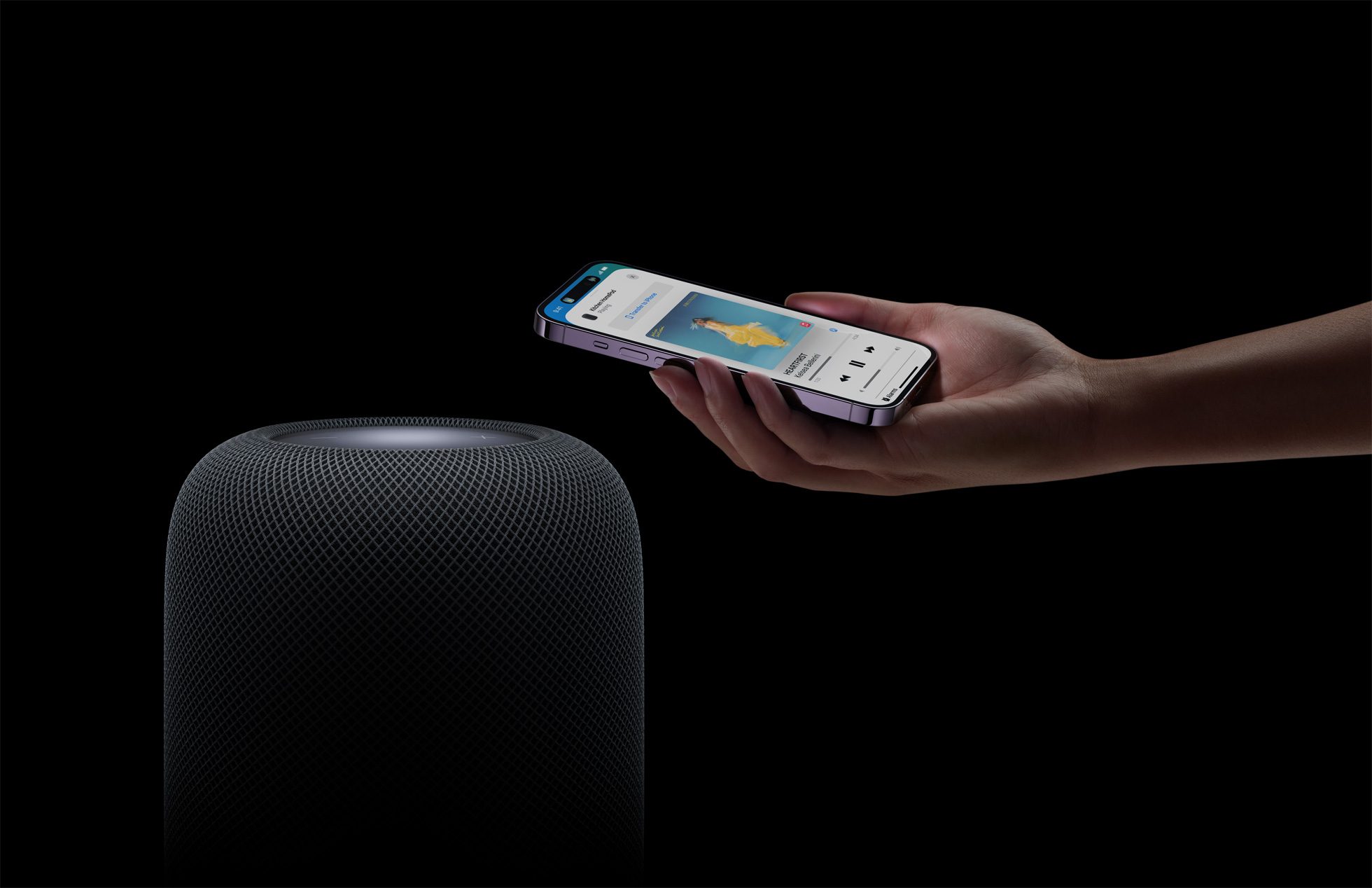 (Post image: © 2023 Apple)
After the HomePod mini, the new HomePod is once again a large speaker from Apple. We have all the details for you.
After the launch of the home pod mini A little over two years ago, Apple announced that it would be discontinuing the original HomePod for the time being. Since then, things have been quiet about the smart speaker from Apple. A few days ago, rumors finally surfaced that a new model was coming. Today Apple revealed this with a press release.
HomePod: With temperature and humidity sensor
The second generation HomePod is said to shine on the same points as its predecessor. So Apple again promises excellent sound and an even smarter Siri. Furthermore, it can be used again as a TV speaker with an Apple TV and for controlling the Smart Home. This is where the first innovation comes in, because it is now possible to control Matter-compatible devices with Siri via the speaker.
In addition, Apple has now installed a temperature and humidity sensor. These can serve as triggers for automation in the smart home. For example, the heating can be reset automatically when a certain temperature is reached. There is also a sound sensor to detect smoke and carbon monoxide alarms.
HomePod pricing and availability
Pre-orders for the HomePod have been open in the Apple Store since yesterday. It costs 349 euros and will be available from February 3rd.
Recommendations for you