Philips Hue @ IFA 2019: Hue Filament, Hue Go, Smart Plug, Smart Button and more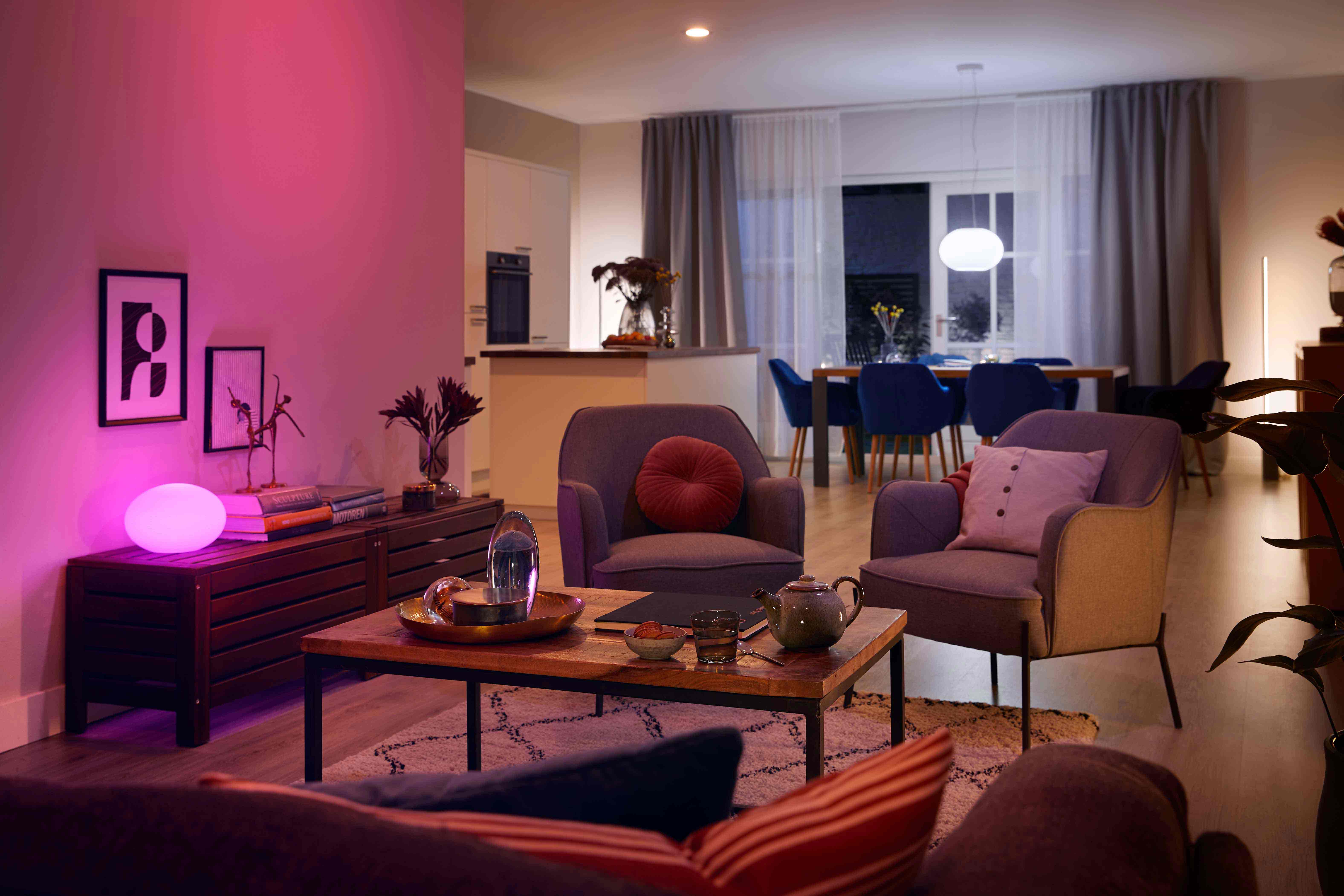 (Post picture: © 2019 Signify / Philips Hue)
Philips Hue has been known for smart lighting for some time now. The range is now being expanded for IFA 2019.
Hue filament
The new Philips Hue filament collection includes three models that have one thing in common. They look like typical old Edison lightbulbs, giving your home a vintage look. Still, the new bulbs come with the features that we've come to expect from others Proproducts of the Hue ecosystem. In other words, you can control the lamps via a ZigBee bridge and the Hue app and adjust the luminosity variably.
You can now buy the three lamps in the new collection. The cheapest one costs 19,95 euros, while the most expensive model costs 29,95 euros.
Hue Go
The Philips Hue Go is already available in stores. A small hemisphere that is operated by a rechargeable battery and can shine brightly. The device was previously controlled via a ZigBee bridge mentioned above. The revised model, which has now been shown at the IFA, can also communicate with a smartphone via Bluetooth. Otherwise you shouldn't expect any innovations.
The new Hue Go will be launched in October. The price is 79,95 euros.
The Hue Smart Plug is a new smart socket. For example, you can plug in non-smart lamps and then control them via the Hue app, which also includes all other devices in the ecosystem. The smart button is a simple button that can be used to control the lighting throughout the house. With this it is possible to regulate the brightness of one or more lamps at the push of a button.
The Smart Plug and the Smart Button are available now. Philips charges 29,95 euros for the socket, while 19,95 euros are due for the smart button.
New spots
The manufacturer also showed new spots that can be attached to the wall at the technology fair in Berlin. The manufacturer now has the Hue Fugato, Hue Centura and Hue Argenta in its range, which can emit white and colored light. It can be controlled either via ZigBee or Bluetooth. The newly published spots cost 69,99 euros and 89,99 euros.
Recommendations for you