>> Test the latest technology and much more: apply to us! <
Amazon Prime Day 2021: The best offers, top deals and bargains at a glance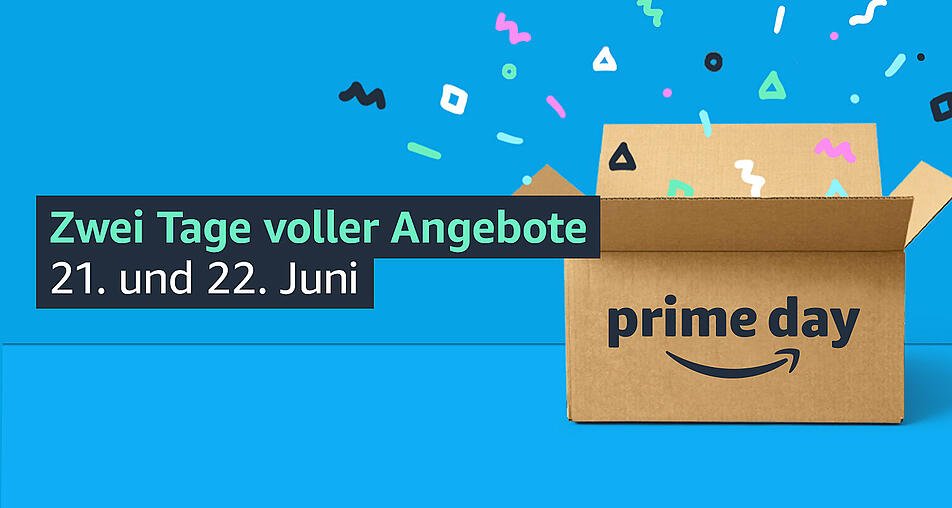 (Post picture: © 2021 Amazon)
Amazon Prime Day usually starts in July, but it starts on June 21st. The hunt for the best offers, deals and bargains will run until Tuesday, June 22nd. In this overview we collect the best offers for you.
As in previous years, the action days will enter the next round in 2021 - there will be new offers on the Amazon website every five minutes from 00:00 on Monday. However, these offers are only available to Prime members.
>> All offers for Amazon Prime Day 2021 <
How does Amazon Prime Day 2021 work?
From June 21st at 00:XNUMX on the Amazon homepage new offers switched every 5 minutes. All users can see them, but the purchase is reserved exclusively for Prime members. Anyone who has discovered an interesting offer but is not yet a Prime customer can register at any time opt for a Prime membership. This costs 69 euros pro year – but before that you can still use Prime 30 days for free test. For students the Prime subscription is even available at a reduced price.
All offers, deals and bargains for Amazon Prime Day 2021
With so many offers and deals you can lose track of things - we'll bring them back and collect the best for you in this overview.
The following offers have been specially selected by us for technology fans and sorted in ascending order by category, then by price. We concentrate on the categories of printers, televisions, fitness trackers, photo & video, gaming, headphones & speakers, notebooks, power banks, smart homes, smartphones & smartwatches, tablets and others.
>> All offers for Amazon Prime Day 2021 <
Current offers - reduced for longer
The following Amazon deals are available throughout Amazon Prime Day and are exclusively for Amazon Prime members.
Prime members proGet fit again this year from offers of the day as well as lightning offers - with price reductions of up to 60 Procent:
>> All offers for Amazon Prime Day 2021 <
Xiaomi deals for Amazon Prime Day 2021
Selected deals from Amazon Prime Day 2021
The TechnikNews The editorial team has collected some more exciting deals, especially for technology fans:
OPPO devices
printer
TV
Fitness Tracker
Gaming
Headphones
Notebooks
Smart Home
Smartphones
Smart Watches
>> All offers for Amazon Prime Day 2021 <
We update our overview regularly during Amazon Prime Day with the best offers and technology bargains.
Recommendations for you