T-Mobile and UPC will be "Magenta T", Telering will end next year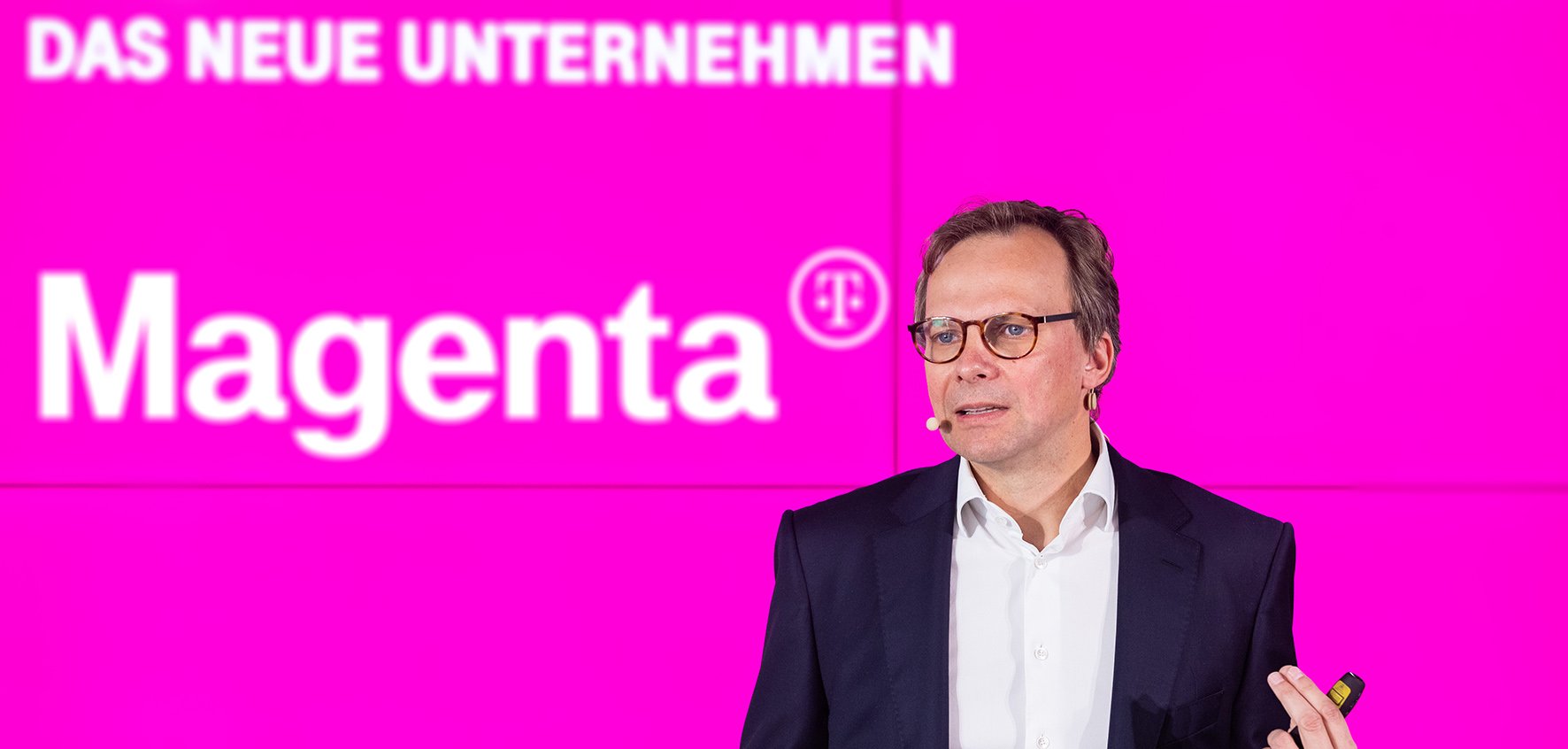 (Post picture: © 2019 Magenta / Marlena König)
The new brand from T-Mobile and UPC was presented yesterday evening. Both companies will appear as "Magenta T" with immediate effect, Telering will also be replaced from next year.
A year and a half ago, T-Mobile bought UPC for EUR 1,9 billion. For a few months now, a consolidation was fixed - at the same time as one Price increase for customers. But it is also getting better or cheaper for some customers. A rebranding had also been an issue for a long time. Now they have presented their new name: Magenta T. Magenta? Mmm, this name may already sound familiar. No wonder: they too Deutsche Telekom baptize some Proproducts with the addition "Magenta". Seems as if the name was inspired by the parent company. "We are a new company and want to make it clear that we belong to the German parent company," says CEO Andreas Bierwirth.
"Strong, stronger, magenta network": Telering is over
With the changeover, in addition to UPC's Internet and TV customers, all mobile phone customers will also be integrated into the new brand. In the future, UPC Mobile, Telering and T-Mobile will all become "Magenta T". The low-cost provider Telering will be turned off at the beginning of next year – there will probably no longer be any comparable tariffs. However, new registrations and contract changes should be possible at Telering by the beginning of 2020 probe easily possible. Telering customers will then be automatically switched to Magenta Telekom.
The tariffs for existing Telering and most UPC customers remain the same (exact price table here, Article with all information here), for existing T-Mobile customers anyway - you will only see "Magenta T" as the network identifier on your smartphone in the coming weeks.
5G mobile phone tariffs with unlimited data volume
In addition to the brand changeover, the mobile communications sector is the first provider to offer 5G-ready tariffs. Currently you cannot enjoy the 5G network with these tariffs (a supported smartphone is required anyway). With these tariffs, however, you will be the first to receive the technology when it becomes available in Austria. In addition, the 5G-ready tariffs "Mobile Gold" and "Mobile Platin" are equipped with unlimited minutes, SMS and data.
The only difference between the two tariffs is the usable data volume in other EU countries and the speed. With 44,99 euros or 55,99 euros pro month you are there. If you already have a Magenta tariff, you save five euros on the new loyalty system "MagentaEINS". The tariffs can be ordered either without a smartphone or with smartphone.
Gigabit Internet starts in Vienna
In addition, you start from today Proproject "Gigacity-Vienna" and sets the course for gigabit speed in Austria. All UPC households in Vienna have the option of upgrading their Internet connection to gigabit speed. Then you surf with 1000 MBit/s in the download and 50 MBit/s in the upload in the "Magenta T" network. The offer costs EUR 99,99 (EUR 9,99 in the first 3 months) per month. The "MagentaEINS" loyalty bonus also applies here – if you have already registered a tariff, you save ten euros a month here.
Outside Vienna, the new Magenta tariffs reach up to 500 Mbit / s in download and 50 Mbit / s in upload. Such an offer costs 49,99 euros (9,99 euros in the first 3 months) per month. A corresponding cable connection is of course required - not to be confused with a landline internet connection. The new offers for the Internet for the home can be ordered here.
Recommendations for you