TechnikNews Weekly # 111: Corona Contact Tracking, Update for Animal Crossing and more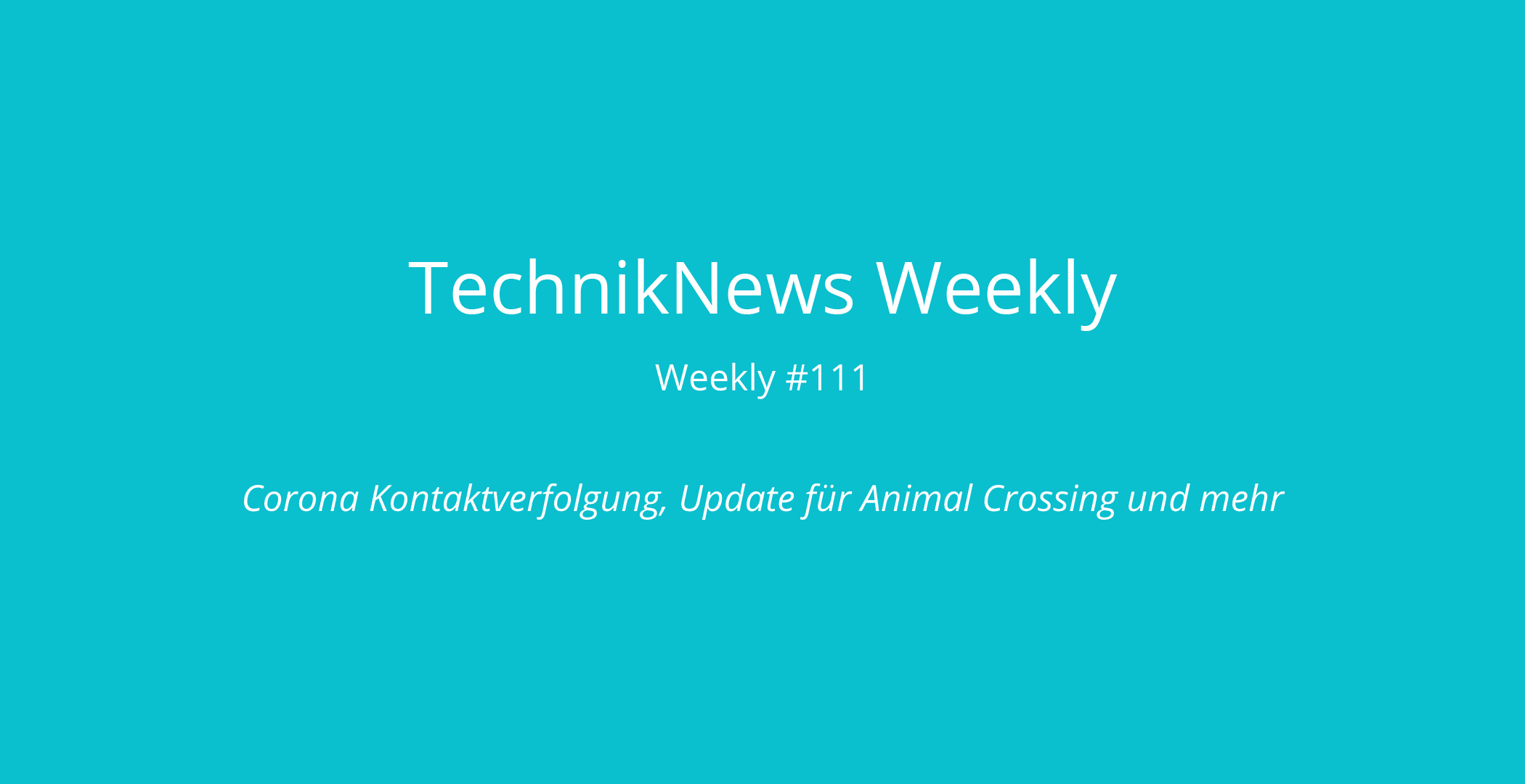 (Post picture: © 2020 TechnikNews)
We wish all our readers a happy Easter! This year's Easter does not go off as usual, no visits to family, grandparents or friends, but we would like to wish you nice days in your immediate vicinity. In this TechnikNews Weekly edition, we briefly summarize what was going on on our blog in calendar week 15 in 2020!
We are currently dealing a lot with the corona pandemic. Even if the number of cases is slowly leveling off, authorities still want to develop smartphone apps to support them. However, the apps have not yet worked reliably, as certain functions in the apps are restricted by the security restrictions of Android and iOS. Apple and Google currently want to develop a uniform solution and publish an API for contact tracking.
Animal Crossing: New update after huge criticism
After a game update for the new Animal Crossing: New Horizons, the function was implemented so that until after Easter you could find colorful Easter eggs in many places and spots on the entire game map, and use them to create new content for your inventory. After players complained that too many Easter eggs were produced so that they couldn't catch any more fish, for example, Nintendo helped with an update and reduced the number of items. However, the eggs will continue to appear more frequently on the Easter holidays.
OnePlus 8: wireless charging is coming
The smartphone manufacturer OnePlus had last week for its latest model OnePlus 8 the Proversion to be equipped with wireless charging. With the "Warp Charge" technology, it is therefore possible to wirelessly charge the future smartphone on a charging pad. Previously it was not possible with the predecessors. Thanks to technology, they can Proversion of the OnePlus 8 within 30 minutes up to 50 Procent battery charge.
Our tests this week:
Our editor David Wurm from TechnikNews has published two test reports for you this week. In the links below you can read the test reports and get an idea of ​​them Promake products.
Recommendations for you