>> Test the latest technology and much more: apply to us! <
Sonos Era 300 introduced: New flagship speaker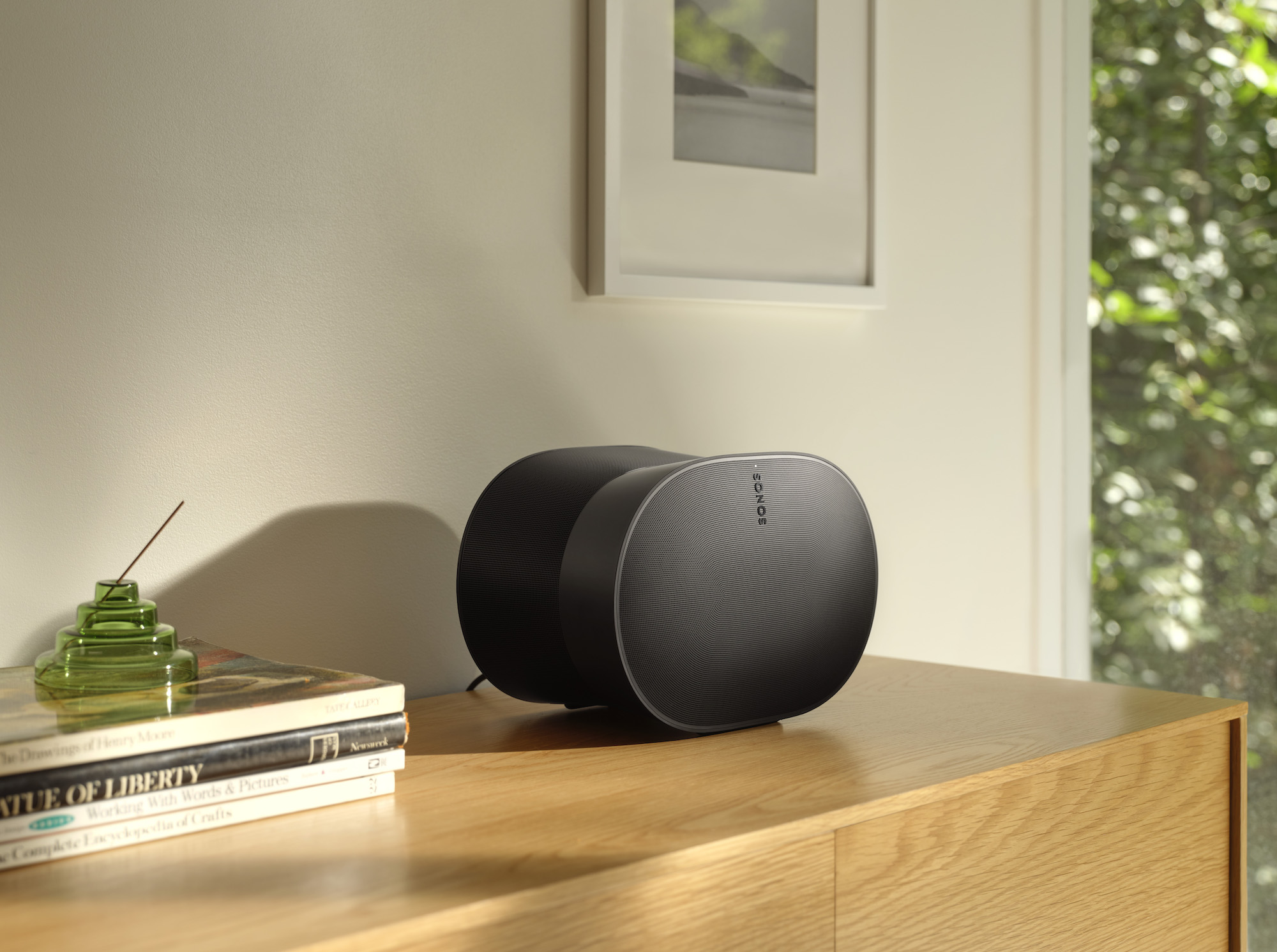 (Post image: © 2023 Sonos)
Sonos just unveiled a new top speaker, the Sonos Era 300. In this article you will get all the important information about this.
Sonos refers to the Sonos Era 300 and the one also presented It was 100 as the "smart speaker of the next generation". The Era 300 is the new top model in the range. It supports Dolby Atmos Music and 7.1.4 surround sound when paired with a second of its kind and a Beam (Gen 2) or an arc connects. For an additional optimization of the sound, the Trueplay feature is also included again, which is now also supported by the Android app.
Inside the Era 300 are six amplifiers, four tweeters and two woofers. Several microphones are also integrated again, which can now be easily deactivated with a small switch. According to Sonos, the current is even removed from these, so that the speaker is guaranteed to hear nothing.
The smart speaker gets music via WLAN, Bluetooth or via a new cable input in the form of USB-C. For this you need the separately available line-in adapter from Sonos, conventional adapters would not work.
New design with additional control options
In order for Sonos to be able to accommodate the technology mentioned, the design had to be changed. In addition, there is now a new slider on the top of the device for adjusting the volume. There is also a Bluetooth button to start the pairingprocesses.
Sonos Era 300 Pricing and Availability
The Sonos Era 300 will be available from March 28 for €499.
Recommendations for you