TechnikNews Weekly # 198: Samsung Galaxy Z Fold3 review, Sonos update, OPPO INNO DAY 2021 and more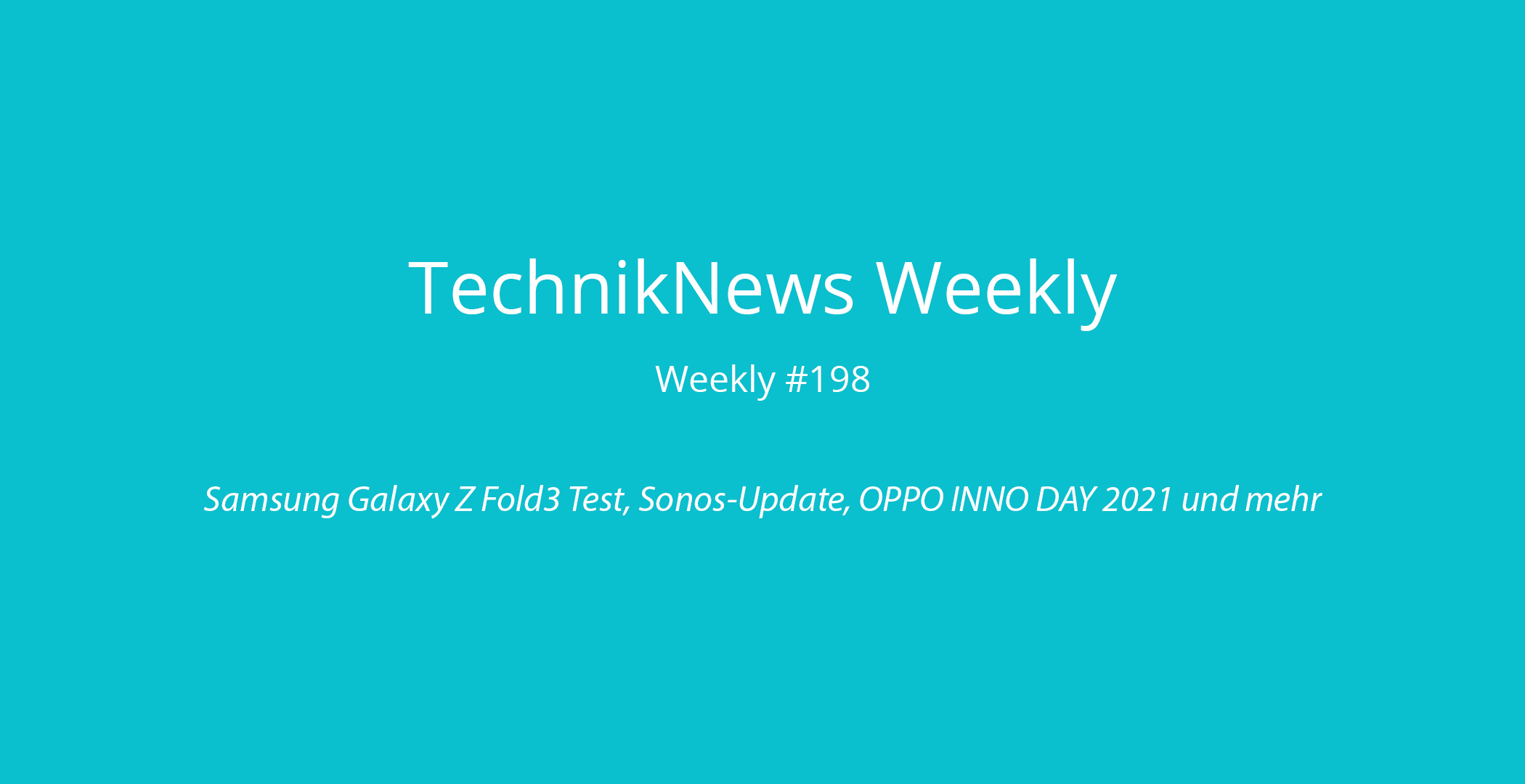 (Post picture: © 2021 TechnikNews)
The third Sunday in Advent is here - Sunday means, as always, a new one TechnikNews Weekly is coming up. This week the highlights were our test of the Galaxy Z Fold3 from Samsung, a big sound update from Sonos and news from OPPO.
And, already in the Christmas mood? If you still have exactly twelve days, we will have reached December 24th, and in less than three weeks we will start into the year 2022. Time goes by that quickly. We're sweetening your Sunday with the three most-clicked news from last week. And let's go.
Anyone can fold: Samsung Galaxy Z Fold3 im TechnikNews-Test
Anyone can do paper planes. Samsung can fold. TechnikNews-Editor Fabian wrote down his experiences with the Samsung Galaxy Z Fold3 last week. The conclusion leaves mixed feelings - even if the smartphone is not convincing in all respects, the competition cannot hold a candle to the folding flagship from Samsung. Will folding smartphones prevail in the future and what you should know at a price of just under 2.000 euros can be read review:
Sonos can now use Ultra HD and Dolby Atmos
Sonos customers have a slightly different kind of Christmas present under the tree - a software update. This is supposed to raise the sound quality to a new level with the support of Ultra HD and Dolby Atmos. The latter is only available to users of a Sonos Arc and Sonos Beam 2 with Amazon Music, the other feature is available for over ten different devices. David has summarized in his article which users can expect an update:
OPPO presents itself on INNO DAY 2021
In the next week, the up-and-coming manufacturer will show numerous new innovations at the OPPO INNO DAY 2021. There are first details about an own OPPO chip, new OPPO smart glasses, the foldable OPPO Find N and a lot more. The event starts on December 14th at 09:00 a.m., all links and details about the livestream can be found in the linked article. We will present all the news to you in the coming week TechnikNews.
TechnikNews Weekly: More articles from the last week
You haven't had enough of news, tests and advice from the world of technology? in the TechnikNews We weekly list the three most clicked articles of the week. Of course, that wasn't all:
Recommendations for you