TechnikNews Weekly # 195: Motorola g200 design, Realme GT Neo 2 review, Google Cloud glitch and more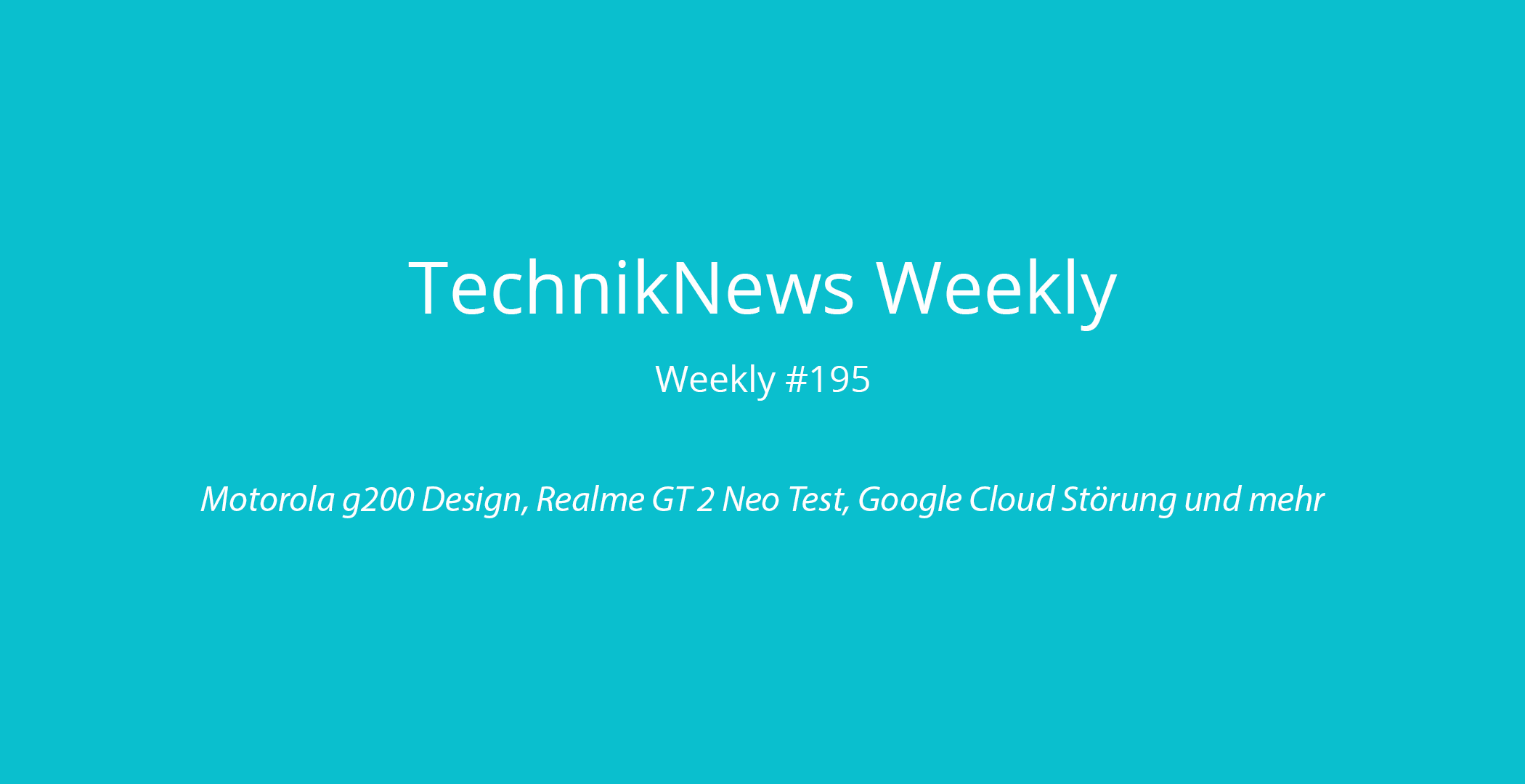 (Post picture: © 2021 TechnikNews)
There was a lot going on in the past week. So on this Sunday we will pack you all the important news from the world of technology again into the TechnikNews Weekly. It goes to details on the Motorola g200, a test on the Realme GT 2 Neo and a malfunction in the Google Cloud.
Next Sunday the 1st Advent is already on - then it goes into the Christmas season. You will have to take care of the punch and the biscuits yourself, but we will continue to provide you with the most clicked ones every Sunday TechnikNews the last seven days. After the "summer slump" in the last Weekly, our summary is again mixed up this Sunday.
This is what the Motorola g200 looks like
On Tuesday of this week we were able to exclusively show you the first pictures of the Motorola g200, which our editor Nils researched. The successor to the g100 should come in a few days, we already had the technical details here  delivered exclusively. So the camera details seem to come true, it will be a 108 megapixel camera with lettering. The color is also fixed - dark blue and light blue / white. This is what the color looks like:
At the flagship level - the Realme GT Neo 2 im TechnikNews-Test
In previous test reports, Realme's GT series was mostly convincing. Now the successor - the GT Neo 2 - is here and delivers on almost all points across the board. Regardless of whether the extremely fast and reliable fingerprint sensor, the high-quality vibration motor, the haptics, the bright display with a smooth refresh rate, the first-class performance and the good battery life with a fast 65 watt fast charge are definitely at the flagship level, which is extremely high for the price offered is commendable.
Google Cloud disruption is causing Spotify, Snapchat, and more to fail
Due to a major disruption in the Google Cloud, some platforms - including the social media platform Snapchat - were only accessible to a limited extent last Tuesday. Sending snaps and posting stories was limited. Spotify was also there Proproblems and sometimes didn't play any songs at all and made playlists look empty. But after a few minutes everything worked again.
TechnikNews Weekly: More articles from the last week
You haven't had enough of news, tests and advice from the world of technology? in the TechnikNews We weekly list the three most clicked articles of the week. Of course, that wasn't all:
Recommendations for you